Chidren & Youth Ministry
On Sunday mornings, we have programming for babies, toddlers and kids up to 15 years old. Middle school youth meet every Friday night from 5:30 pm until 8:30 pm.
Evangelism Explosion (EE)
EE meets every Tuesday at 6:30 p.m. in the lower level Fellowship Hall at Willowdale Baptist Church. EE is a ministry that trains people how to share their faith in Christ and how to bring people from unbelief to belief.
Life Groups
Our small groups are called life groups. Several groups meet across the city to get to know each other as they get to know God more intimately. We pray together, study God's word, and some groups spend time serving in the local community.
Prayer Ministry
Our prayer meeting happens every Wednesday at 7pm.
Community Dinners
Community dinners take place at 6pm on the last Wednesday of every month.
Music & Creative ministry
There are opportunities at WBC to join our music ministry or a creative team. We encourage artistic expression through art exhibitions, cantatas, concerts, and video production as we seek to make known the saving grace of Jesus.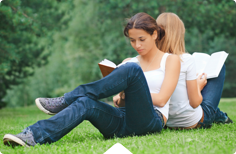 ESL
English as a second language classes are offered every Wednesday night at 7pm.
Passion for Jesus!
Compassion for People!